Tool 1 - Designing Wizard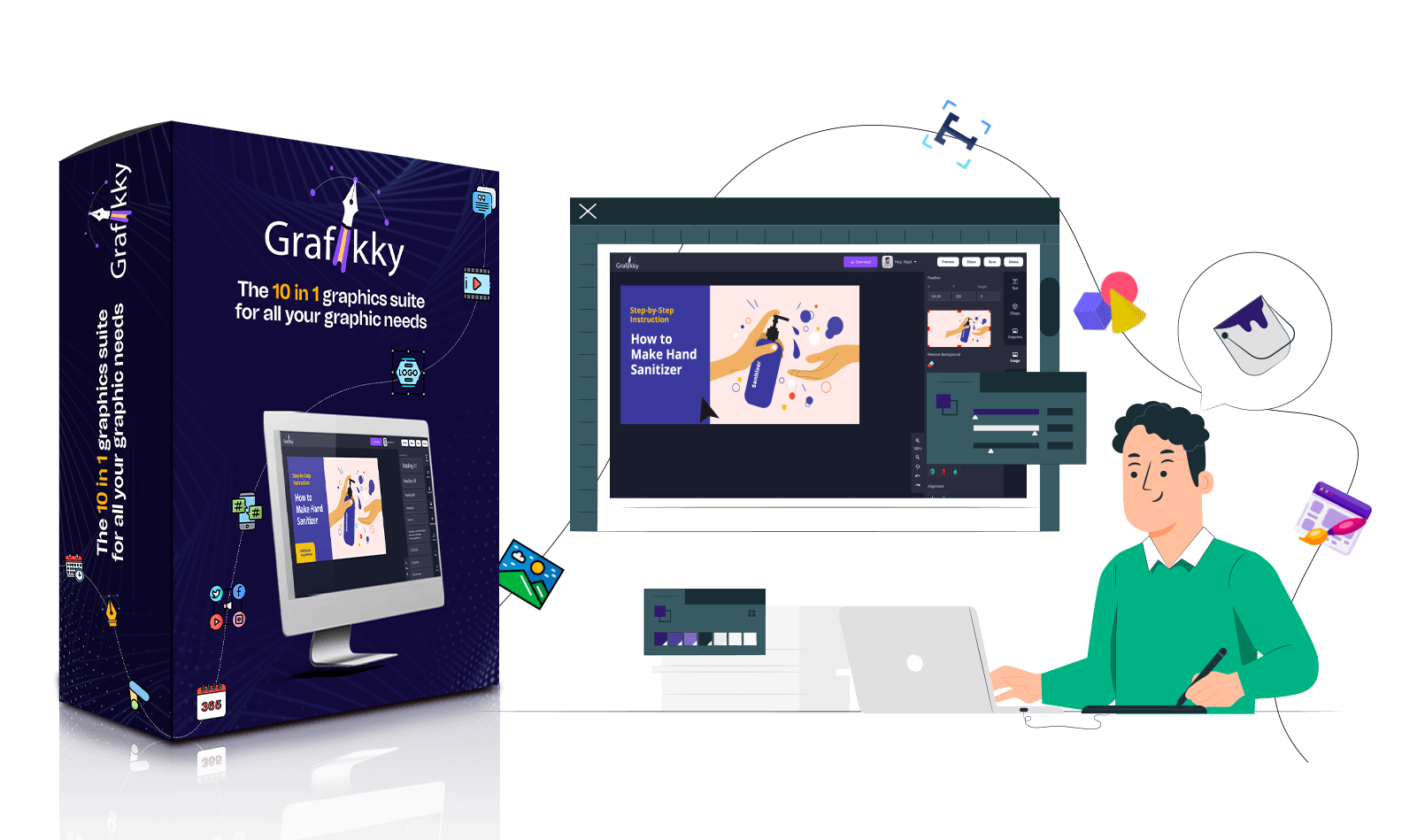 An all in one solution for all your designing needs. Whether it's an Instagram post or a Facebook story, we have it all covered. Labels, resumes, cards, banners and so much more. We are covering more than 50 types of graphic templates with hundreds of variations. The best part of this tool is its resize option where you can resize any pre-made template or your own design in one click.
Designing Wizard is not just another graphic designing tool. It sets the bar really high. It has a ton of features seen in no other graphics editor including background removal, one-click resizing option, never before released 1000s of icons with full customization abilities, a library of millions of images and pictures and our very own library of vectors curated by our own in house team.
Tool 2 - Thumbnail Champion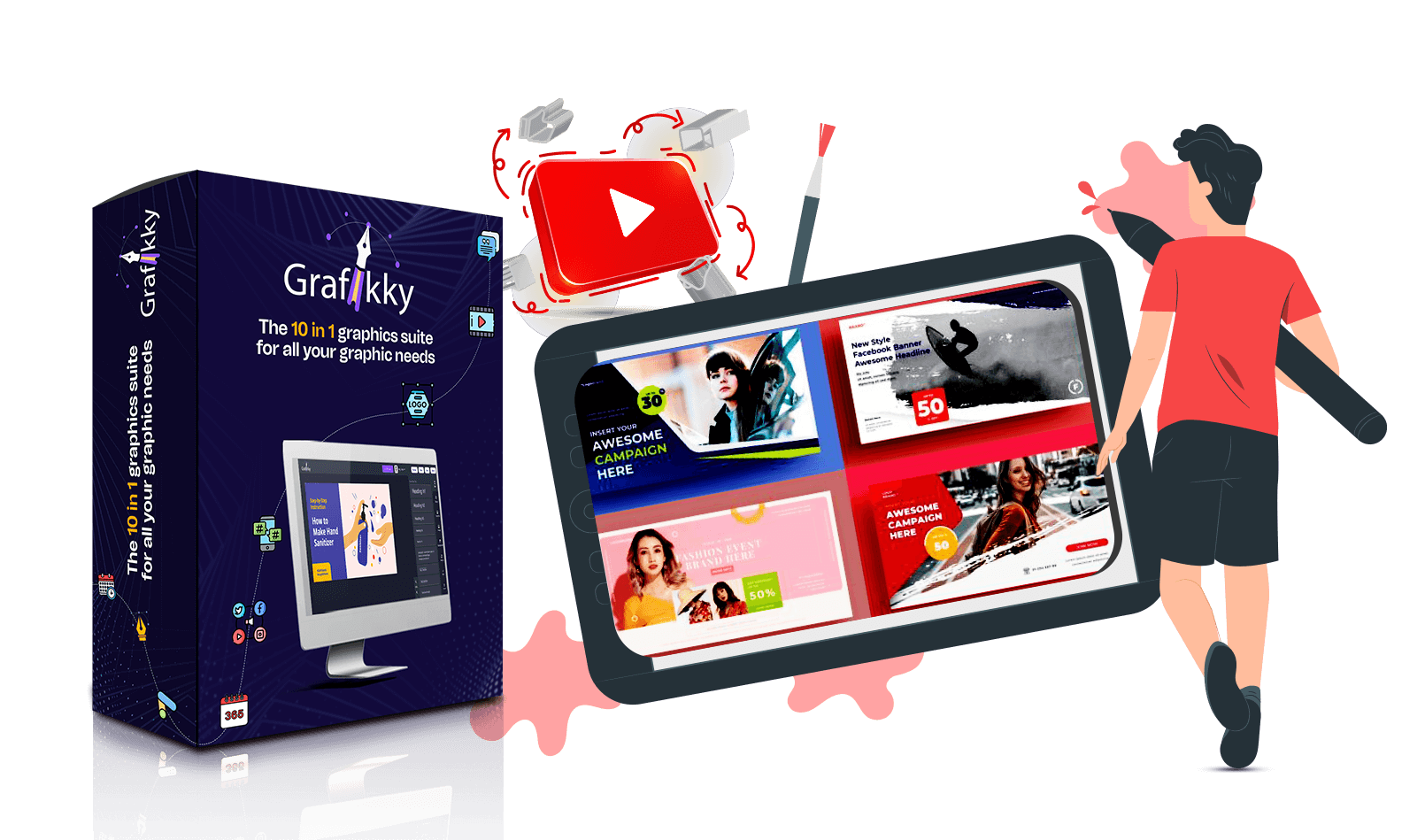 Thumbnail Champion will take care of all your YouTube graphic needs. Thumbnail banners, profile picture, and everything you need to run a super successful YouTube Channel.
Not to forget our specially curated proven to convert YouTube thumbnail templates which have been made by our experienced designers after analyzing 1000s of Top-performing YouTube channels.
Tool 3 - Google Ads Guru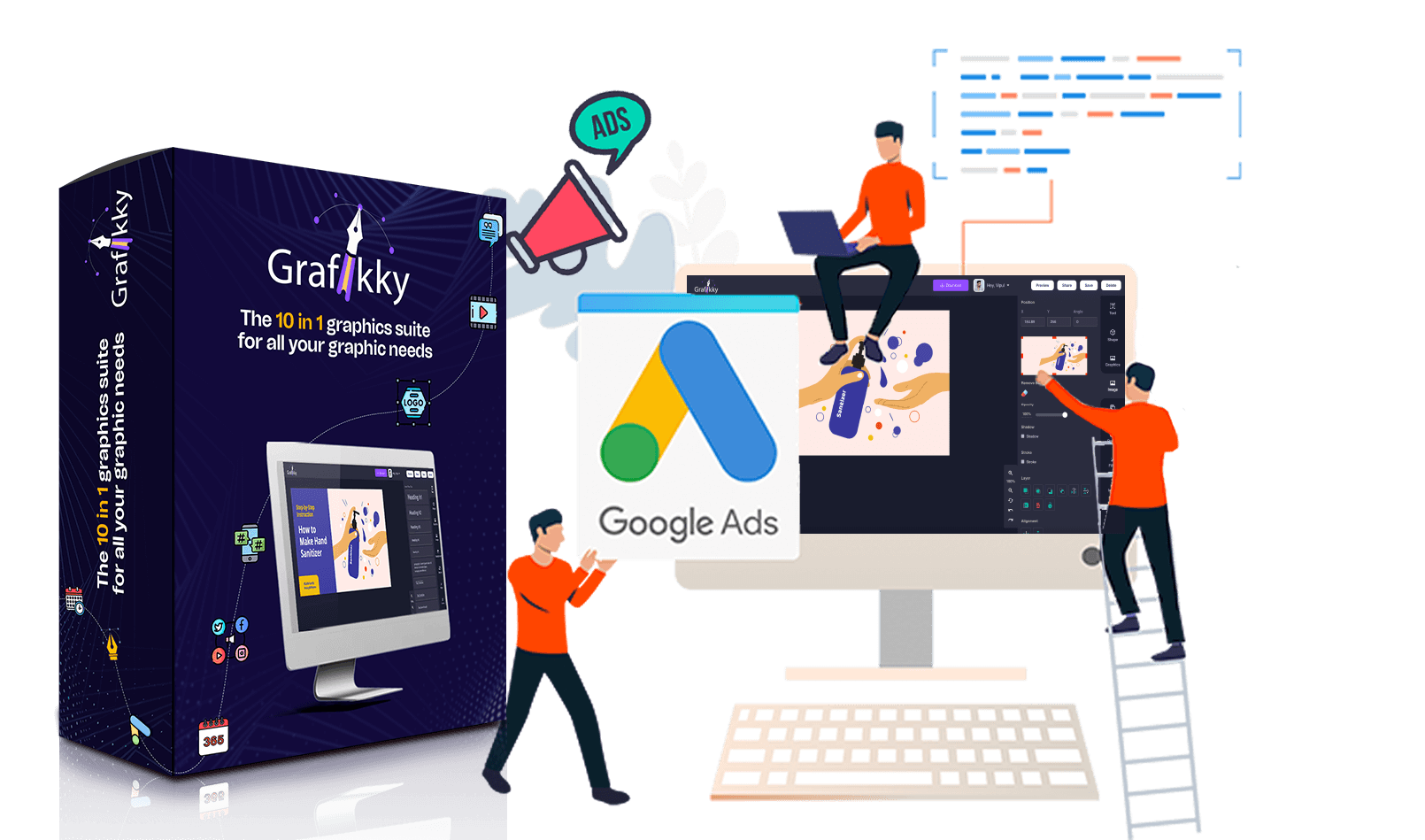 As much as we need Facebook ads for traffic, Google ads are equally important. Our Google Ads Guru will be a place where you will get all the google ads dimensions and hundreds of ad templates in all those dimensions. We have left no stone unturned. The google ad designs we have made for you have been used by us for getting sales and conversions for our business.
Each and every template is proven to convert highly. All you have to do is pick a template, edit it according to your requirement and use it. You will also have the option of making an ad from the scratch.
Tool 4 - Social Media Ads Master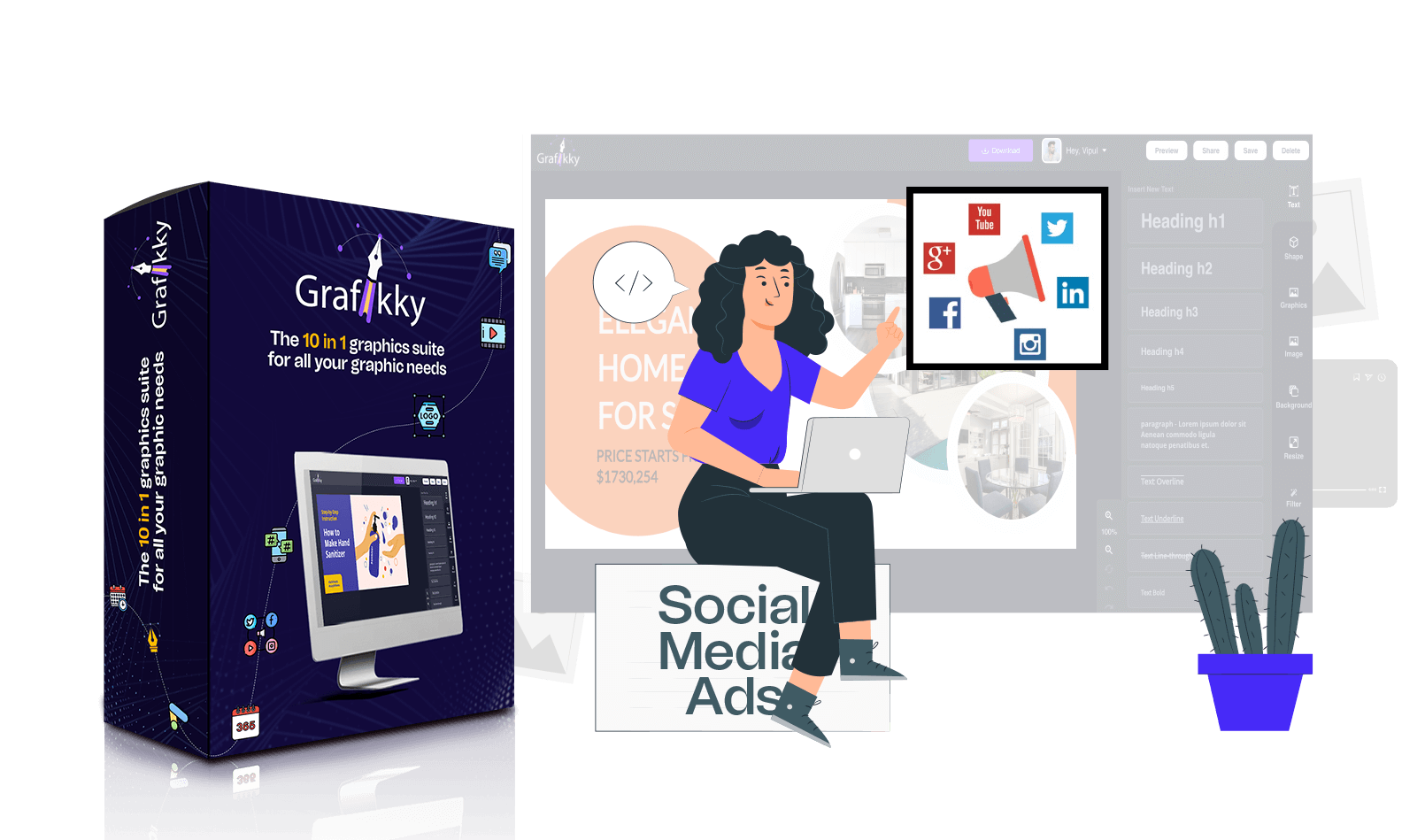 This one single tool will give you the liberty to create ads for 8 different social media platforms to promote your business digitally.
The best part is it comes with more than 1000+ proven to convert ad templates which you can edit and use according to your requirement.
With Social Media Ads Master in your arsenal you do not need any other ads creation tool or need to worry about creating a converting ad designs as we have done that for you.
Tool 5 - Logo Engineer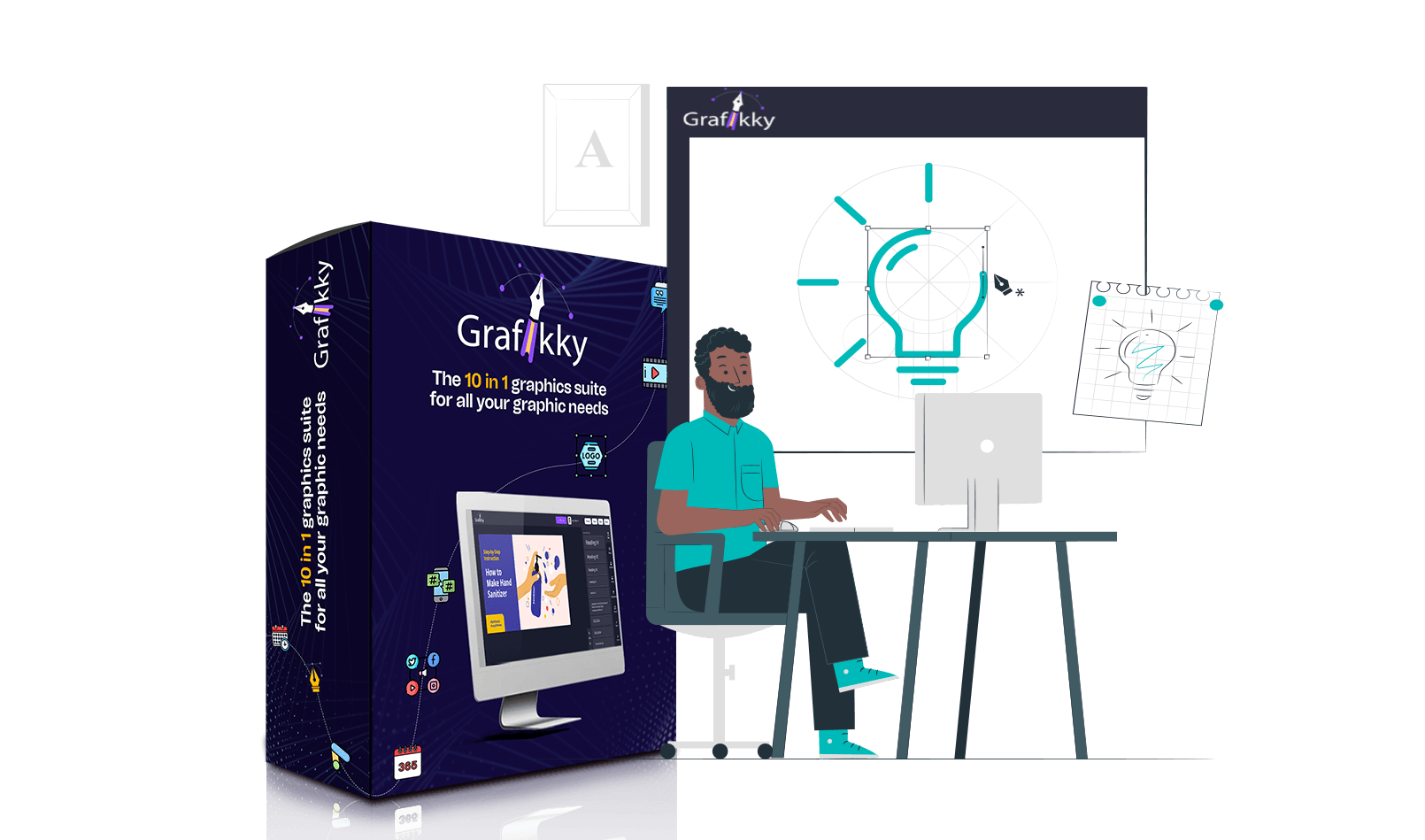 Logo is like an identity to a business. In Grafikky we have provided you with Logo Engineer which will help you to create a good looking and professional logo.
We are also providing you with attractive and professional logo designs. All you have to do is , choose a template, edit it and use it or you can create from scratch.
Completely up to you. Moreover, our vast Icon Library will be your best friend while creating logo from logo Engineer and you will never fall short of icons, vectors, graphics.
Tool 6 - Quote Producer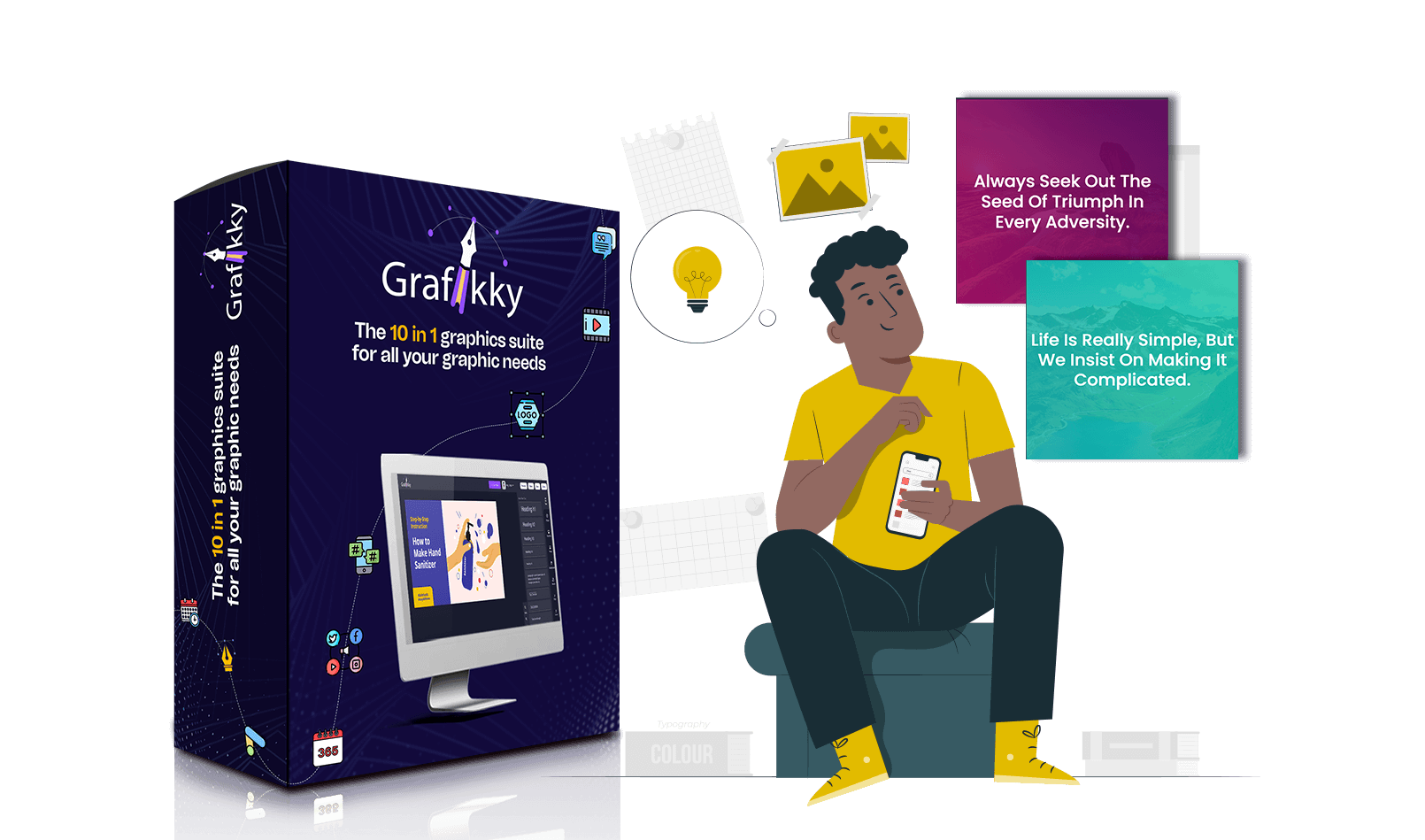 Quote images are one of the best forms of Social Media content. With Quote Producer, all you have to do is copy paste a quote and its done. Our Quote producer will help you create attractive quote images which will not only deliver a message but will also be attractive enough to grab your audience's attention. Quote Producer will give you various design options to choose from for a single quote. Well, that is some epic stuff.
Tool 7 - 365 Done For You Content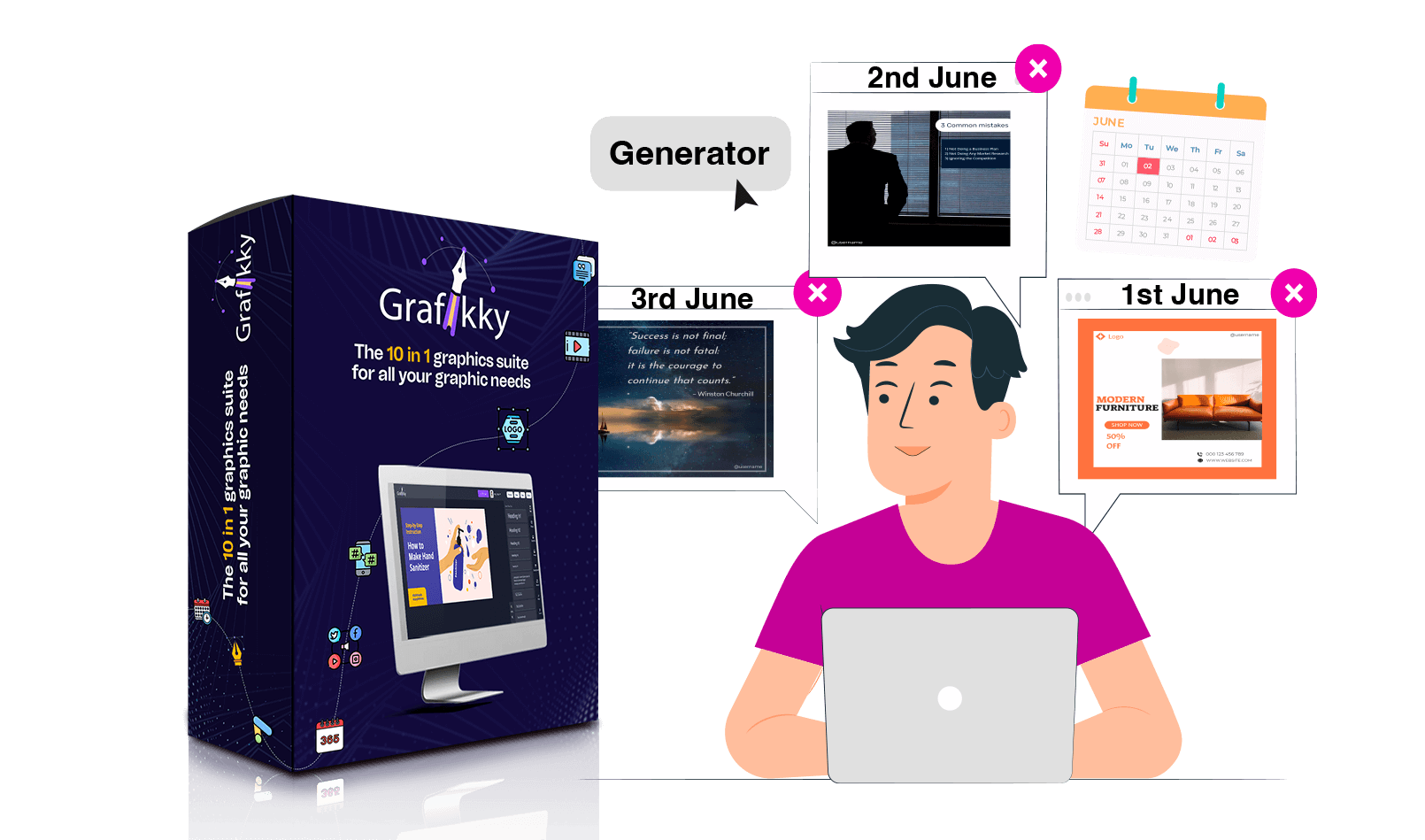 How many times have you failed to post daily on all your social media platforms just because you fall short of content ideas? Well almost every time. Creating content for each day of the year is not an easy task.
But now it is. Our 365 Days done for you content is a library of content for the whole 2021 which includes all the major festivities plus the content is a combination of all kinds of content so that your feed seems interesting all the time and conversions pour in. I guess the only thing left now is to post the content on your social media. Rest we have done for you :)
Tool 8 - Viral Hashtag Generator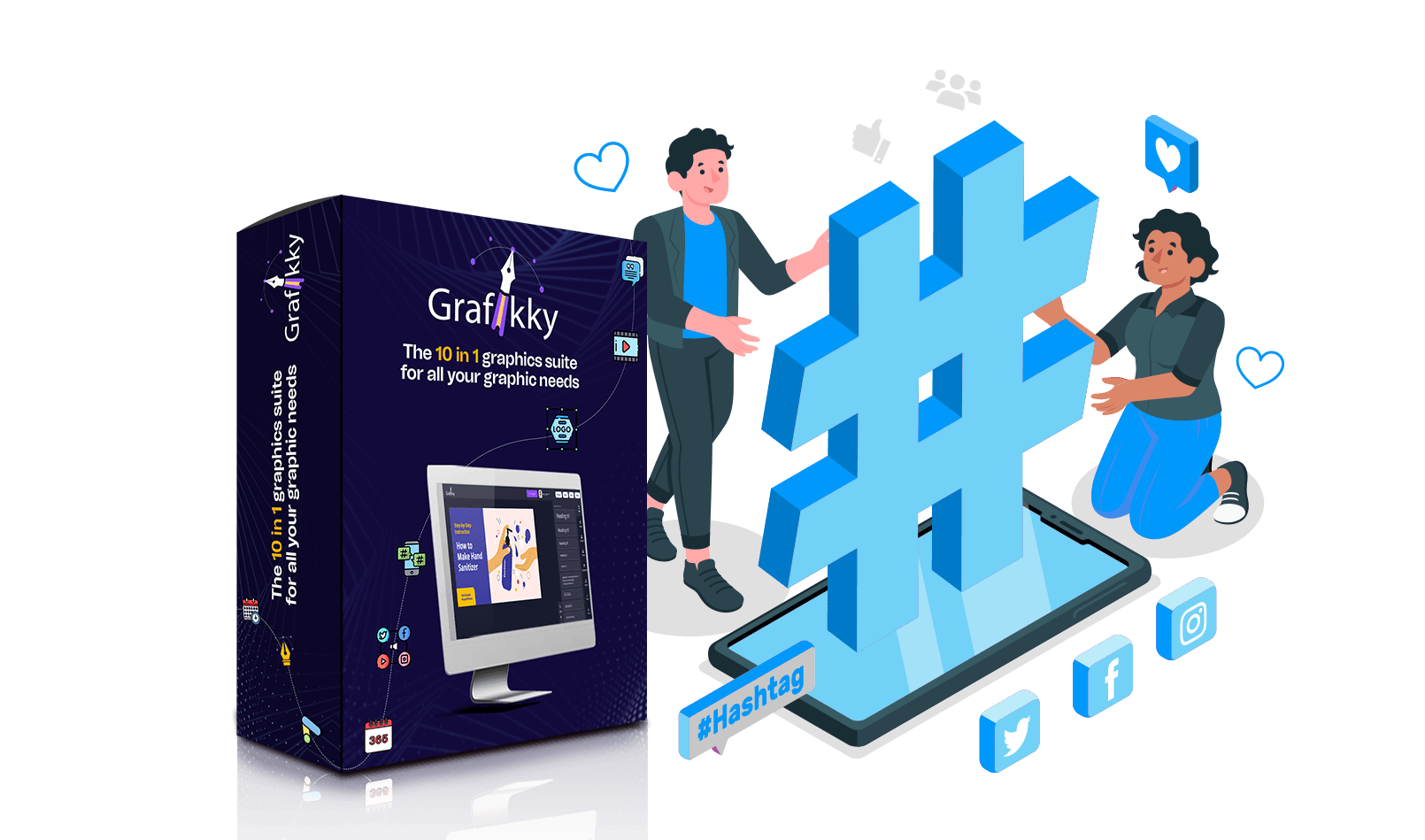 Hashtags play a very important role when we are trying to grow your online presence. We do not have enough time everyday to study and then write the hashtags and then post our content.
Such efforts cannot be done on a daily basis. We, the creators of Grafikky also faced a similar problem, so thought of creating a solution for it.
Hashtag generator it is. Just type the keyword and all the trending hashtags, most used, less used, new hashtags will come up. You just have to copy and use them.
Tool 9 - Trending Content Generator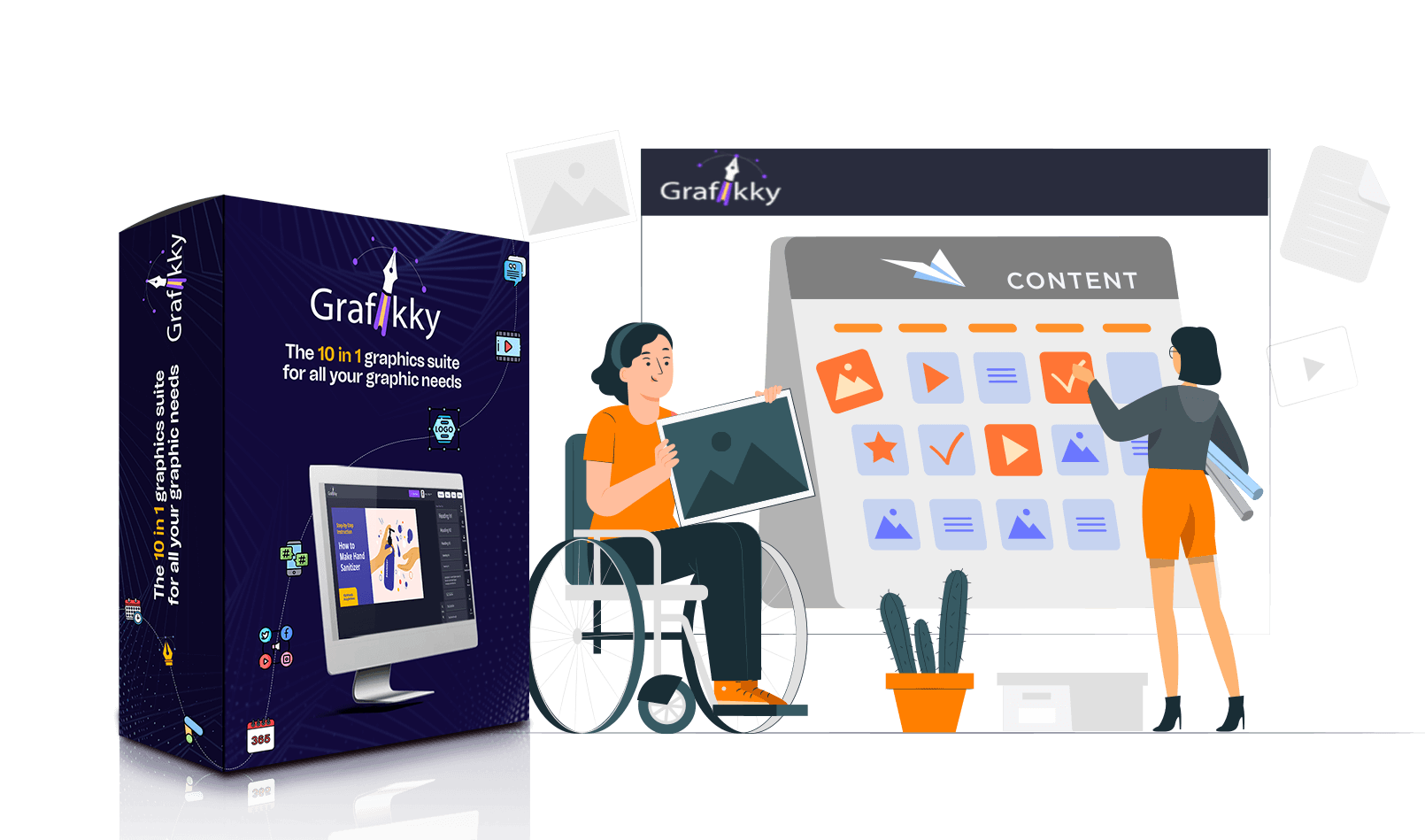 Making your online presence on social platforms is not an easy task. You need to be updated with the latest social media trends and create your content accordingly. But keeping track of all the trending content is hard as trends come and go in a lightning speed. Again we went through this problem ourselves and therefore thought of solving it for all. Therefore, we created our tool - trending content generator which will keep you updated with all the trends going on and you will always have an upper hand on social media than your competition.
Tool 10 - Content Calendar & scheduler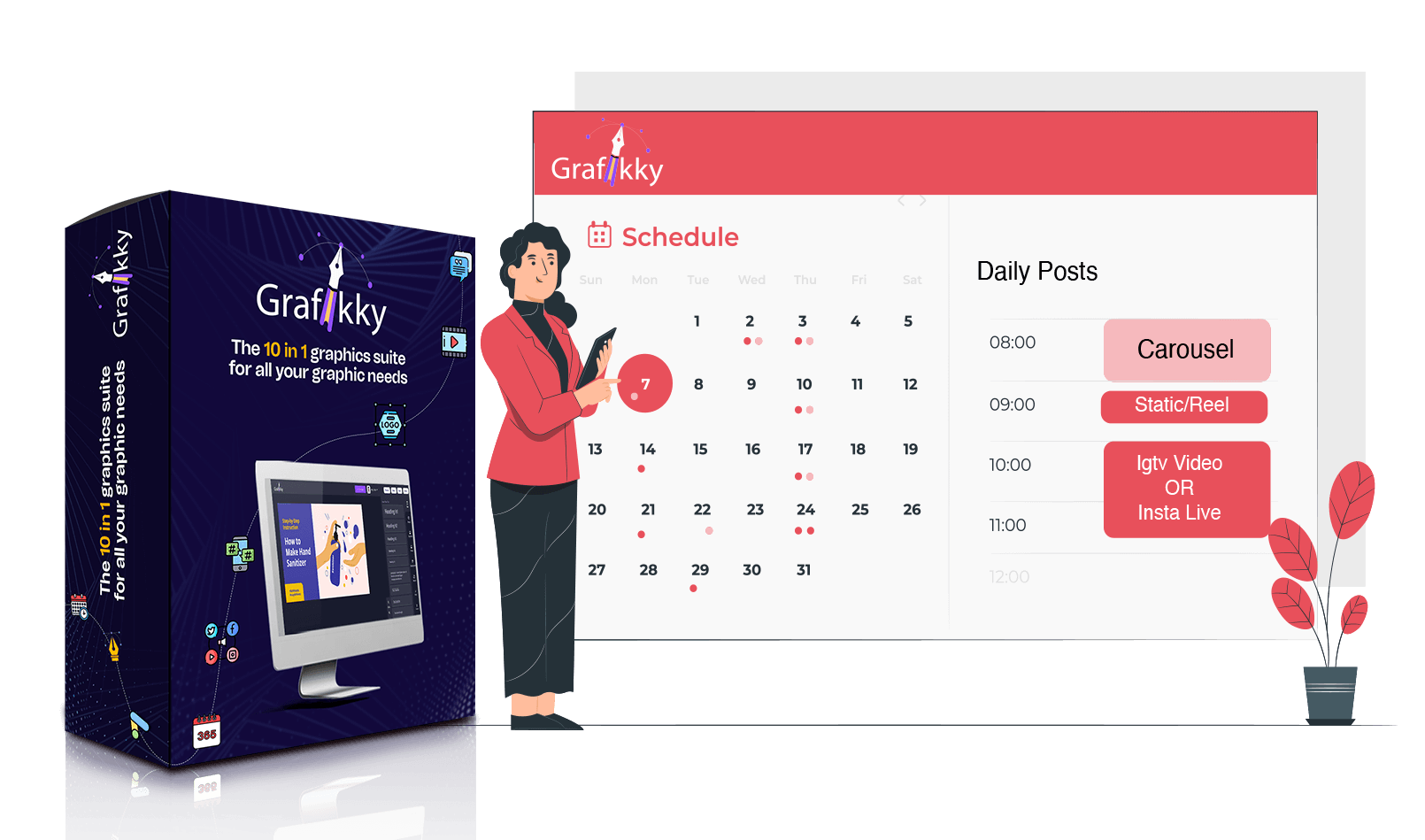 Content Calendar and the scheduler will help you to create a calendar of all your posts you create using Grafikky and schedule them in advance for months. A very useful tool to manage your time and productivity. All you have to do is, work for a few hours and schedule posts for the whole month and you are done for the month. You don't have to worry about posting content every day. You will get the option to schedule posts on Facebook, Twitter, Youtube and LinkedIn.